Whether you're a realtor, a home rehabber, or you're selling your own home, who better to buy your historic real estate than Nashville area residents who want to Keep Nashville Unique?! The most important factor in historic preservation is keeping properties occupied by individuals (or businesses) who have the resources and desire to maintain them.
Historic preservation organizations across the country have implemented online marketing programs on their websites that successfully bring together sellers with buyers who are preservation minded. Historic Nashville looks forward to joining that cause.
How will your historic real estate listing look on historicnashvilleinc.org?
Each listing will receive its own page on the HNI website with an unlimited amount of space to describe the features of your historic home for sale. Complete with images and contact information for the seller, your listing will provide everything needed to market your home to Historic Nashville Inc members and website visitors.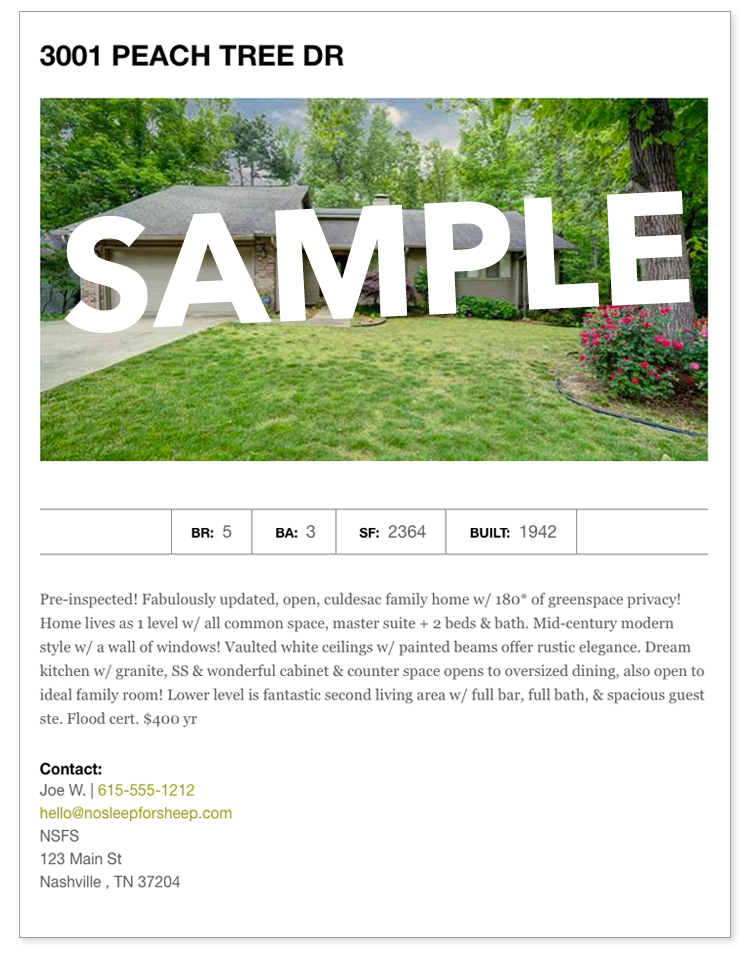 What are the benefits of historic real estate listings on historicnashvilleinc.org?
Unlike all-inclusive MLS listings, all properties listed on HNI's website will be at least 50 years old unless the property is newer than 50 years old but deserves preservation consideration due to special architectural significance. You will be marketing your properties directly to some of Nashville's most preservation-minded residents as well as supporting the fundraising efforts of HNI, whose sole mission is to preserve the buildings and neighborhoods that make our city unique!
How can you get involved in HNI's historic real estate listings program?
If you are a real estate agent or home rehabber who frequently lists historic properties and would like to discuss opportunities to list on HNI's website, we want to talk to you! If you are a Historic Nashville Inc member and are interested in volunteer opportunities in our real estate listings program, we want to talk to you too!
---
Please contact us here today for more information or to volunteer!