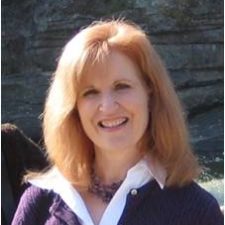 Carolyn Brackett is Senior Field Officer for the National Trust for Historic Preservation specializing in heritage tourism. She works on preservation and heritage tourism projects across the country as part of the National Trust's National Treasures program. Her work includes program organization and management, historic site and destination marketing and interpretation, resource assessments, technical assistance and training, and strategic planning.
She is currently directing the Music Row National Treasures project in Nashville which includes working with local partners to document Music Row's history, prepare a preservation-oriented design plan and develop plans to tell Music Row's story to residents and visitors. Other recent projects include working with the Muscle Shoals National Heritage Area to develop the Roots of American Music Trail, developing a management plan for the Mississippi Delta National Heritage Area, developing an interpretive plan for the Whitney Studio at the New York School of Drawing, Painting and Sculpture.
From 1997-2001, Ms. Brackett served as Director of Marketing for The Hermitage, Home of President Andrew Jackson, in Nashville, Tennessee where she developed the site's first marketing plan. From 1990-1992, Ms. Brackett served as the Tennessee Department of Tourism Development's State Coordinator for the National Trust for Historic Preservation's Heritage Tourism Initiative. In 1993, Ms. Brackett served as Executive Director of Historic Nashville Inc., Nashville's nonprofit preservation organization. From 1994-1996, Ms. Brackett served as Director of Statewide Projects for Tennessee 200, Inc., the state's nonprofit organization established to develop bicentennial projects. Projects included a Tennessee Civil War Heritage Trail guidebook in partnership with the Tennessee Historical Commission.
Ms. Brackett has a Bachelor of Science degree in historic preservation from Middle Tennessee State University in Murfreesboro.