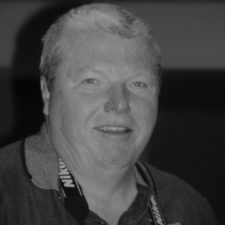 Alan Mayes is a native of central Indiana, and a graduate of Harding University in Searcy, Arkansas. He has a background in industrial and manufacturing engineering at General Motors. Since 2003, he has been the vice-president of Koolhouse Publishing and the managing editor of KHP's two bimonthly magazines, Car Kulture DeLuxe and Ol' Skool Rodz. He is the author of five non-fiction automotive and motorcycle books and has contributed to several more, in addition to having freelanced for several vintage automobile and motorcycle magazines. He was inducted in the National Hot Rod & Custom Car Hall of Fame in 2018, in the Journalist & Photographer category.
Active in historic preservation in Indiana before relocating to Tennessee, Alan is a member of Indiana Landmarks and the Madison County (Indiana) Historical Society. He and his wife Debbie, a high school English teacher, are also members of the National Trust for Historic Preservation and the Franklin Theatre's "1937 Club." Alan is a Lifetime Donor member of the Wheels Through Time Museum in North Carolina, and a lifetime member of Nashville's Lane Motor Museum. They are also members of the Frist Art Museum. Alan has a special affinity for manufacturing history and its facilities, and collects Slingerland drums made in Shelbyville, Tennessee, in 1965 and 1966.
Alan currently chairs Historic Nashville's Membership Committee.